In this week's Talk of the Town interview, Sotheby's Realty team, Danielle Claroni, and Christian, volunteer with the Food Rescue US – Fairfield County site and delivered food to Kids in Crisis (kidsincrisis.org). Watch this interview to learn more about food donors like Aux Délices (auxdelicesfoods.com), Food Rescue US (foodrescue.us), and the emergency shelter for children 0-17 in Connecticut that received food during this interview!
The Food Rescue US – Fairfield County site works with 5 social service agencies in Greenwich including Kids in Crisis, Neighbor to Neighbor, Greenwich Boys & Girls Club,
Community Centers Inc., and Pathways. Weekly donors in Greenwich include Whole Foods, Stop & Shop, Kings, Aux Delices, Upper Crust Bagel, Something Natural Bakery, Cobs Bread, Sound Beach Pizza, and Raphael's Bakery.
Food Rescue US, a national nonprofit organization, is a leader in reducing both hunger and food waste in America by connecting the vast amount of healthy, fresh surplus food with the critical hunger demand. Through the use of its proprietary software, Food Rescue US provides the platform for volunteer food rescuers to directly transfer excess food from businesses to local social service agencies that feed the food insecure. By providing food that would otherwise be wasted and delivering it to the food insecure, Food Rescue US is keeping this wasted food from ending up in landfill where it decomposes, creating methane gas that warms the planet. Since 2011, Food Rescue US has helped launch food recovery communities in 32 locations across the country, providing 73 million meals and keeping 95 million pounds of food out of landfills. Click here for more info!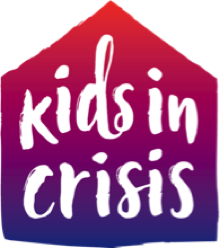 Located in Cos Cob, CT, Kids in Crisis provides emergency shelter, crisis counseling, and community education programs for children of all ages. The Kids in Crisis Helpline, 203-661-1911, is staffed 24 hours a day with trained Crisis Counselors and provides free, confidential phone and face-to-face counseling.
Recognizing the profound impact we could have if we worked with children before they found themselves at a point of crisis, we have provided full-time Masters-level counselors to 16 area middle and high schools through our TeenTalk program. We teach younger children how to express their emotions and keep themselves safe through our Emotion Locomotion and SafeTalk programs. The Lighthouse program empowers LGBTQ+ youth to live their best, healthiest, and most authentic lives.
To find out more about Kids in Crisis and opportunities to donate or volunteer, please visit the website at kidsincrisis.org.